What is Lomorage Importer #
Lomorage importer is a tool to batch import local assets to Lomorage server.
It also support to import Google photo takeout ZIP file directly to Lomorage server.
Currently it support Windows and MacOS.
Download #
Go to Lomo-importer@github to download the latest binary.
Or directly download here: #
Eg: How to import Google Photo Takeout ZIP files to lomorage #
Download your google photo from takeout.google.com

Login to Lomorage Server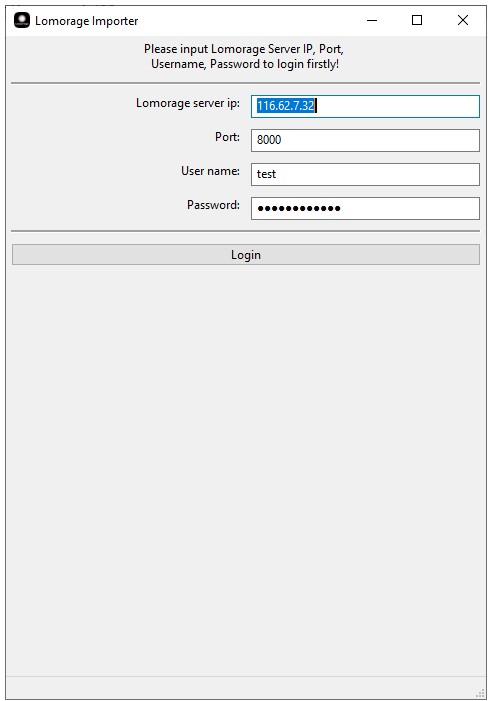 Click the button "1.Choose Files…", select the ZIP files you want to add, then click the button "2.Start Parse" to start parse,later to click the button "3.Start Import". Just follow below picture.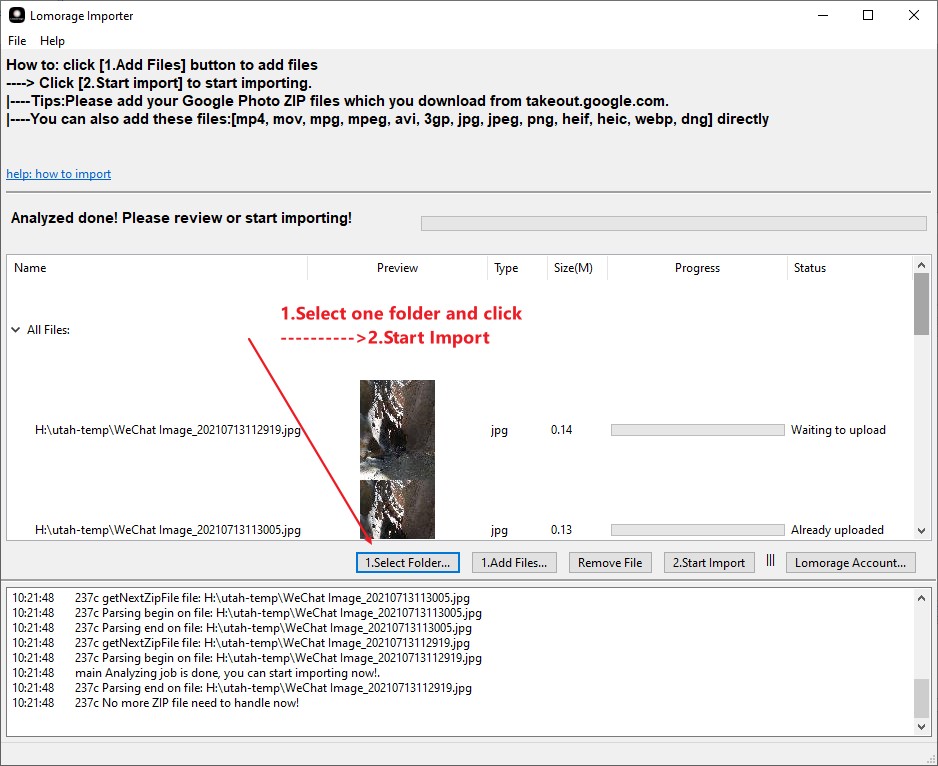 Any questions, please let us know!