Install Lomorage App in Android phone #
Currently you can install the app on Android phone, the minimal version is 7.1.
Click below icon to go to Goole Play Store to download.
Update:09/04/2023
Download from github release page
After launching Lomorage, it will take a few minutes to import all your photos and videos on phone in the first time.
Then you can click the right up more menu to Manage account.
At there, the app will automatically find "Lomorage Photo Assistant" if you installed on Mac/Windows or Raspberry pi.
App will import your photos and videos, may need few minutes in first time.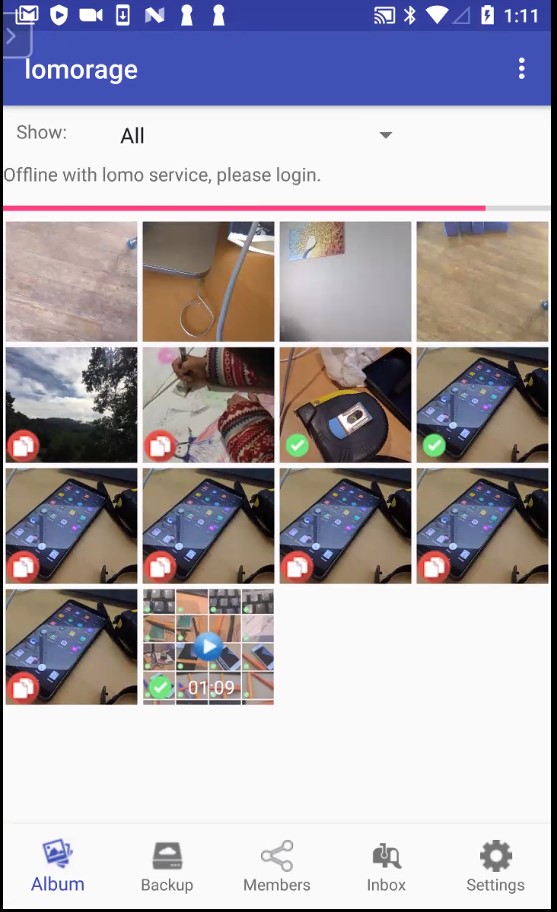 Click right up menu to enter into account management page.
At there, App will find "Lomorage Photo Assistant" automatically.
Then you can create account and login.
Or you can use scan QR code to get "Lomorage Photo Assistant" configuration.
(If you run "Lomorage Photo Assistant" in Windows PC or Mac)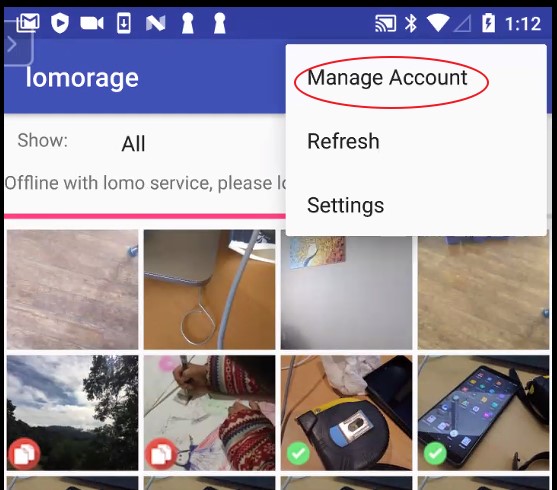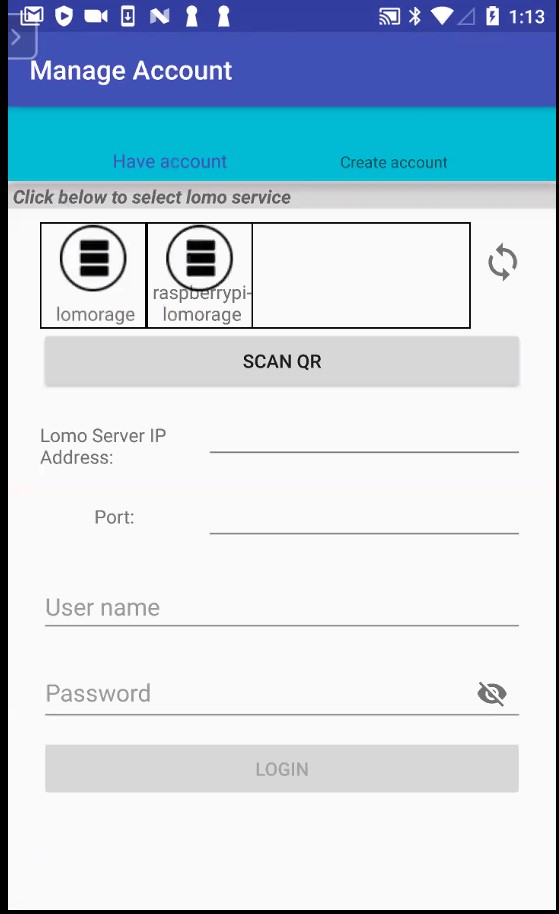 Drag down to start uploading your assets.
You can filter the assets by filter drop down as below pic.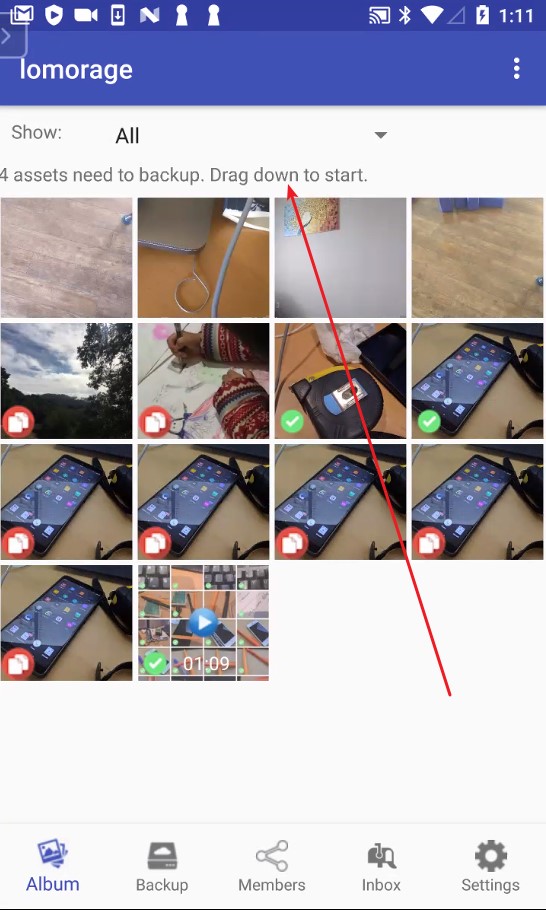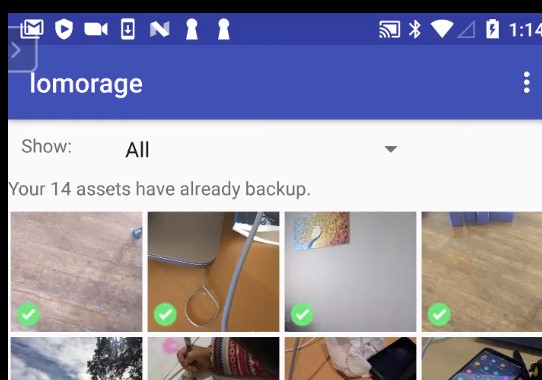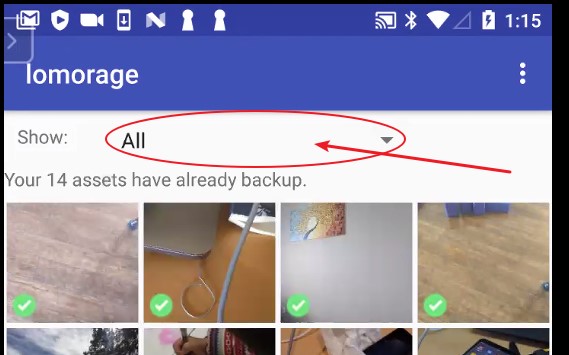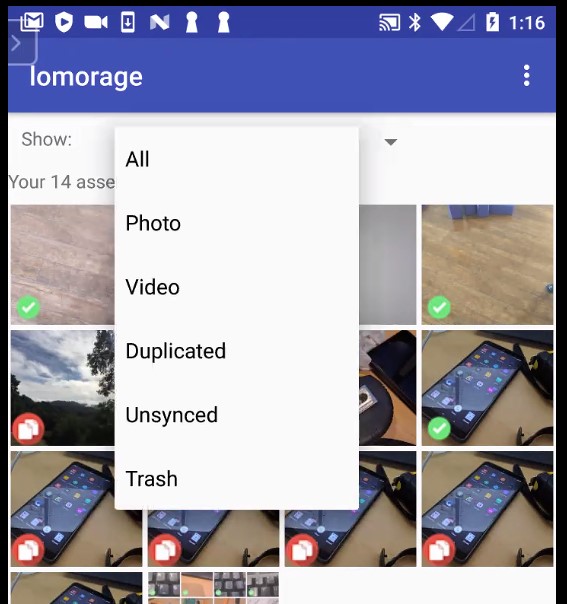 You can long touch to select multiple assets to share your families.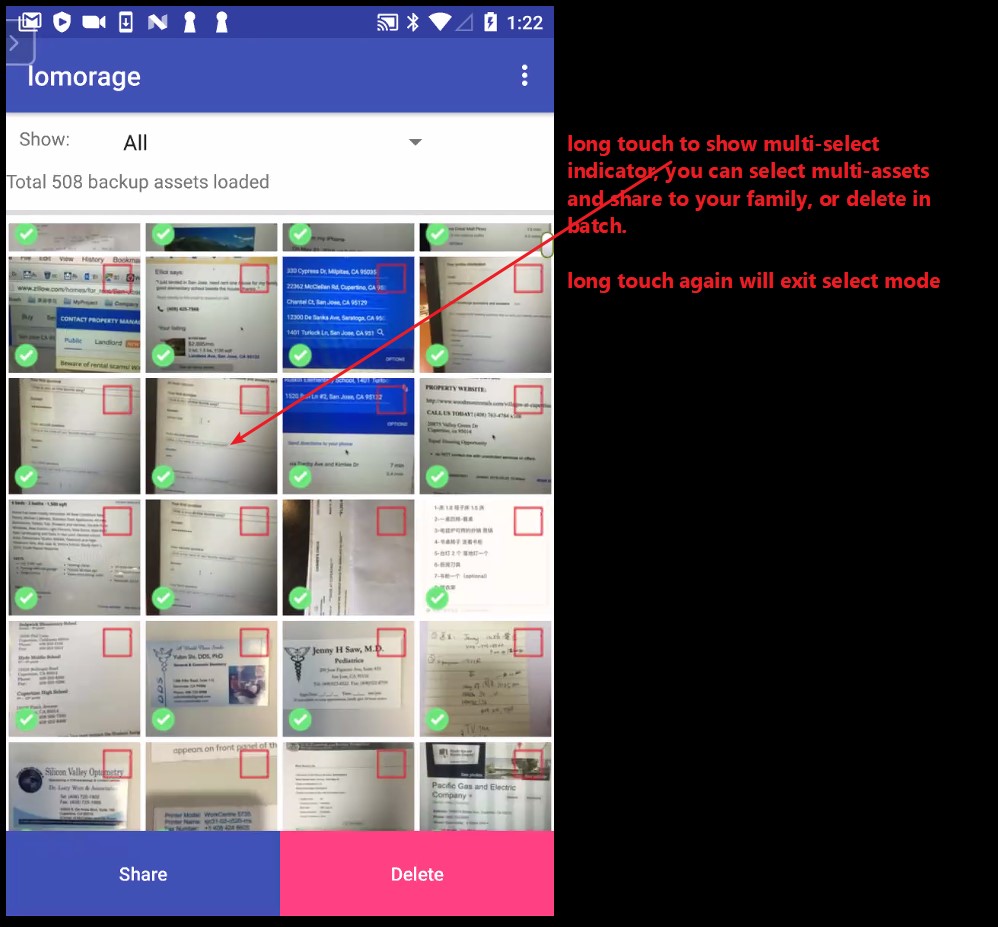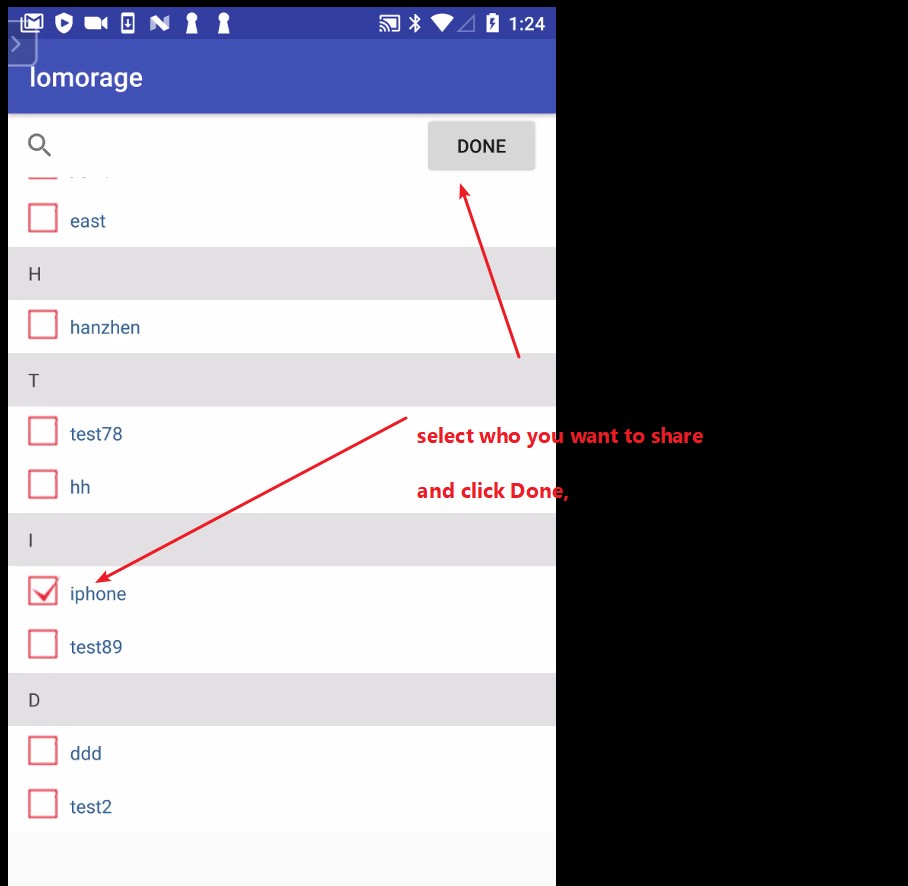 Check all users in Lomorage via Members tab as below.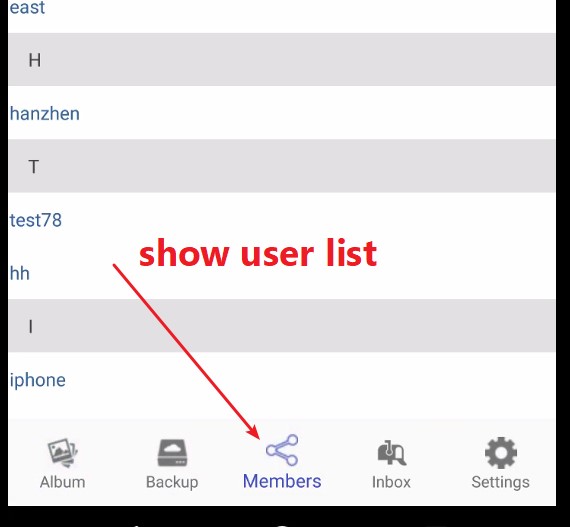 Inbox here is the assets which your family share to you.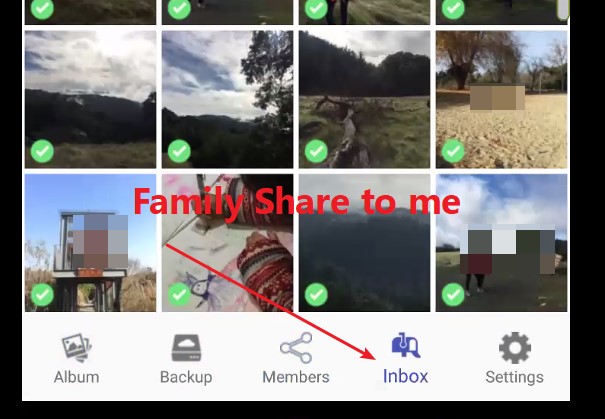 You can set the remote access like ngrok and redundancy backup in setting page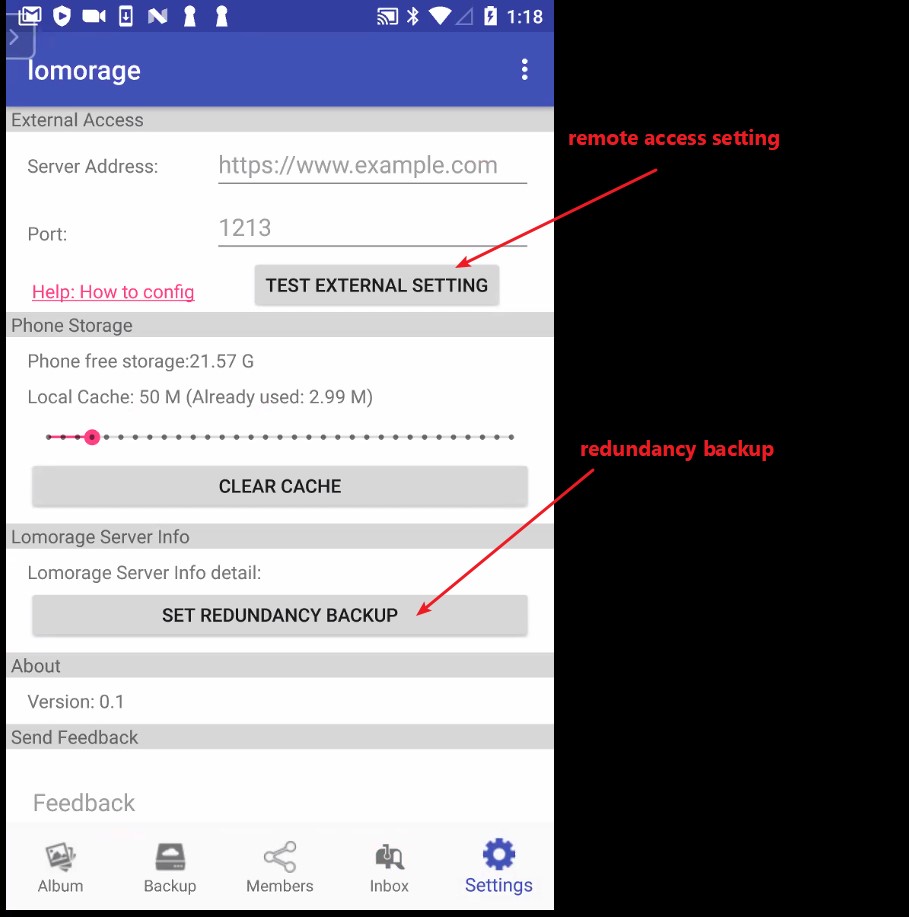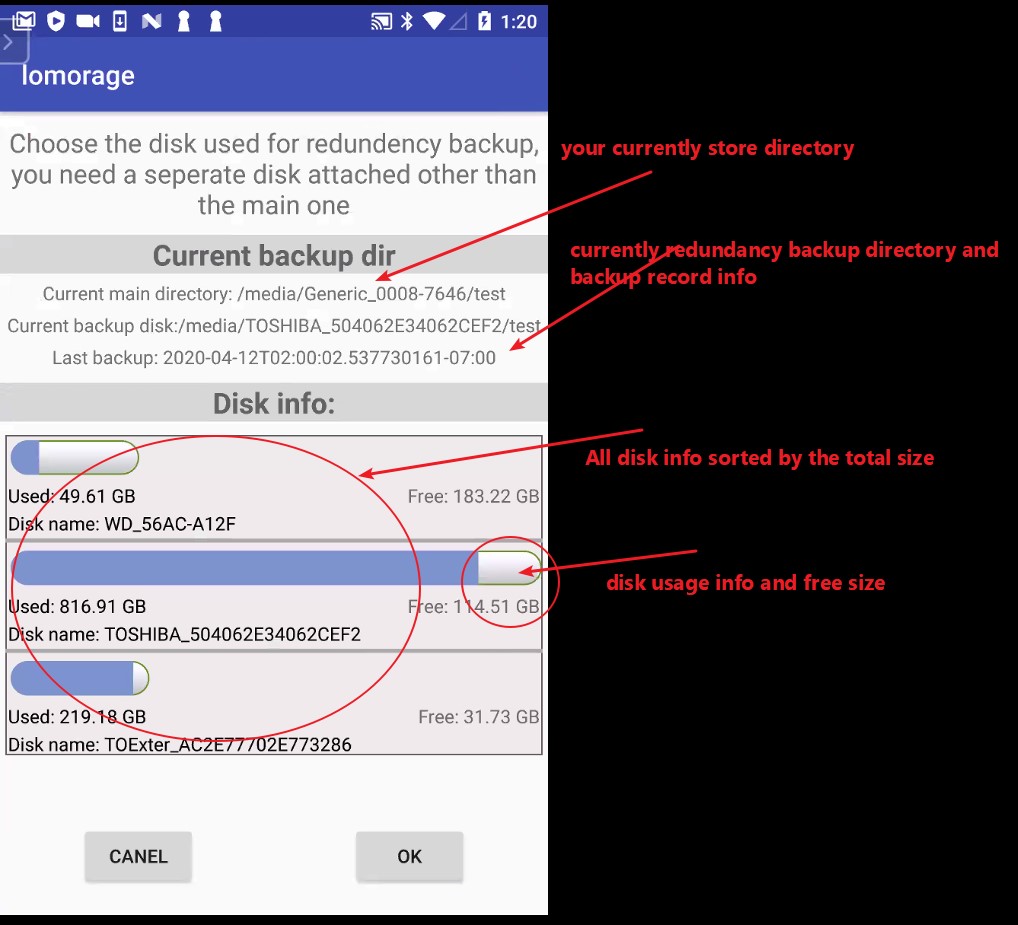 Send the feedback to Lomorage team #
You can send the feedback here to the Lomorage team.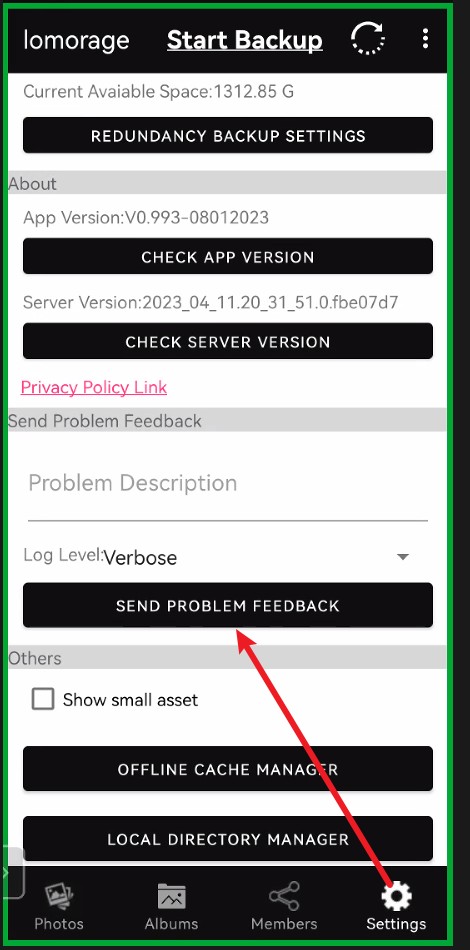 Any questions please let us know via email or site's contact form.
Enable/Disable which folder need to backup #
Check right top more menu "Local Directory Manager" to enable/disable which folder need to backup.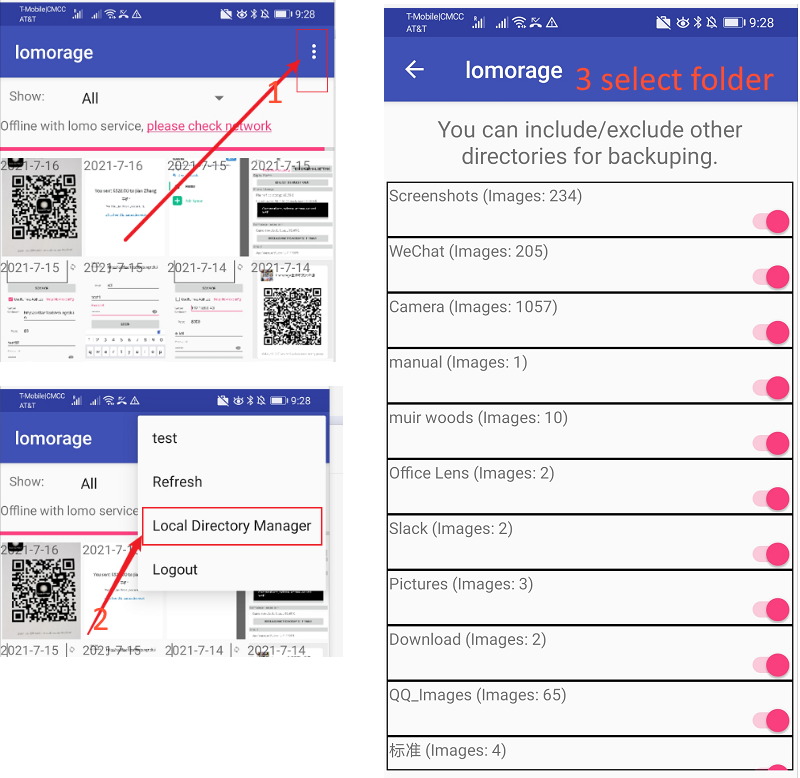 Latest Update:2021-09-25 #
add more meaningful msg while create user fail
Update history::2021-07-22 #
Fix remote config testing crash issue
Add refresh to fetch new remote asset in backup page
Add App new version reminder with badge red icon in setting page
Import Google Fire Base
Save local directory setting to external folder in case re-install
Applied new material theme
Add hash value in more info on big photo view